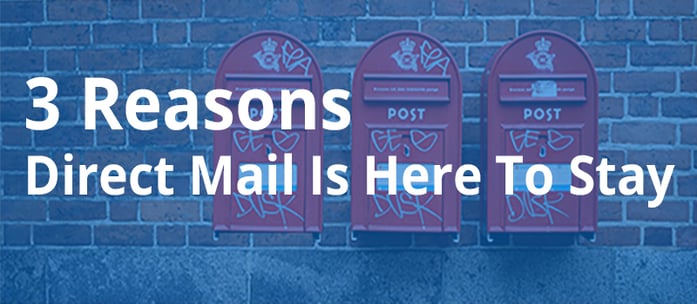 3 Reasons Direct Mail Is Here To Stay
In recent history, direct mail largely got lumbered with the dull stuff — documents and information — with younger, sprightlier email marketing landing the creative, fun campaigns. But times are changing. The ever-present uncertainty surrounding GDPR (General Data Protection Regulation) means that despite the steep learning curve we've all been on, businesses are still navigating the ins and outs of explicit consent for receiving email marketing communications. From a consumer's perspective, it has become second nature to weed out advertising emails from important ones in our inboxes, and with a click they're gone. Direct mail can play an important role in easing concerns from both sides, acting as the reliable, older sibling, getting the job done reliably and cost-effectively.
There are THREE major reasons why direct mail is here to stay;
1. It works and is reliable
There's something sensible about using one of the oldest public institutions in the developed world — the postal service — to elicit trust and loyalty in consumers. While many people may be fed up with impersonal and bulk email marketing, the post is still something we generally look forward to receiving. Listed alongside direct mail as things that have enjoyed a bit of a revival this year is the leather jacket (along with Nokia phones and The Karate Kid!) Did either ever really go out of fashion or did they just get pushed to the back of a cupboard and forgotten about? According to Royal Mail, direct mail "remains one of the most effective channels for connecting with customers and generating new leads" with a "stronger brand recall" when compared to TV and email. Direct mail marketing messages are quite literally, put straight into consumers' hands, not deleted within two-seconds like 51% of emails. Direct mail can be integral or complementary to a comprehensive marketing push across a variety of media, reaching people who have had enough of emails or just prefer a more traditional approach. Like a favourite leather jacket, it's sturdy, goes with everything and it still makes you feel great when you put it back on.
2. It's tangible and lasts
Mail is tangible. It reaches customer and prospects' hands, and they are guaranteed to at least see it, if not read it. They are also more likely to trust the source of information and the brand if they can see and feel a quality product. It's trickier to get rid of too. Direct mail lasts on average more than two weeks — 17 days to be exact, according to Royal Mail. That's 24,478 more seconds than over half of all emails, which as we have learnt are deleted within two seconds. A direct mail message will have multiple chances of being noticed and read by different pairs of eyes within a household as it hangs around on fridges, coffee tables, sideboards, bookshelves and in handbags. Royal Mail states that 92% of direct mail is opened and 48% of UK adults took action after receiving direct mail last year. A direct mail campaign is trustworthy, comforting and reassuring.
3. It's personal and versatile
Many of us start every day by deleting emails containing advertising messages that businesses hoped would strike a chord and generate sales. Consumers are more likely to feel communicated with directly if a tailored message pops through a letterbox than if it pings into their email along with hundreds of other similar messages. The number of daily emails sent and received is expected to rise from 269 billion in 2017 to 333.2 billion by 2022 according to Statista – it makes sense to invest in other channels to be heard above the din. The wide variety of direct mail options, from postcards and brochures to magazines and catalogues, makes direct mailing extremely versatile. A business can be creative with brilliant copy and striking well-chosen images, delivering something of real value to the recipient. When you combine this with an address printer which allows personalised messages with variable data, you'll really get the attention of the recipient.
Rather than a decrepit has-been, direct mail is a consistent, powerful marketing strategy, but only if deployed using the right software and apparatus. State-of-the-art products make the process easy. Franking machines, for example, can enhance your direct marketing by adding high-quality advertising messages and logos onto mail items, helping your mail to stand out from the crowd. With the right tools, there is now a huge opportunity to rediscover how direct mail can deliver more value to customers and prospects and spur them into action.
If you have any questions about mailroom equipment from Twofold, please complete the form below.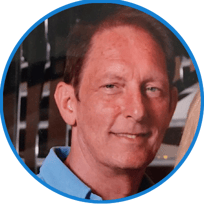 Peter Kiddle
Mailroom Specialist