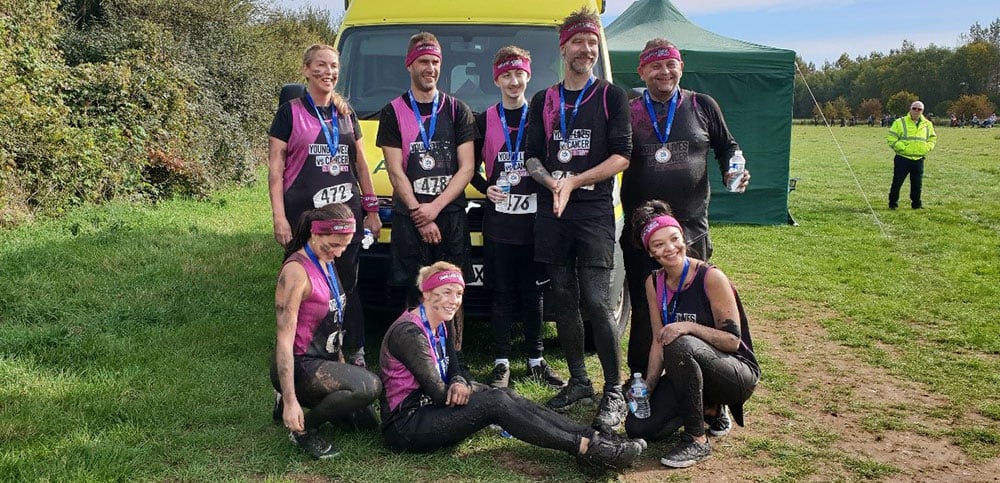 Team Twofold ... Muddy Mayhem charity event 7th October 2018
Those of you who follow Twofold closely (that is everyone right!), will know that this weekend we entered ourselves for the Muddy Mayhem challenge in aid of CLIC Sargent, a fantastic Charity that helps young people and their families during their fight against Cancer.
Our team assembled on a crisp Sunday morning on the plains of the River Thames near Mapledurham House. We were a mix of 'elite' athletes and the rest of us! Lots of pre-event hubris and excitement was nicely mixed with pure fear of what we had let ourselves in for.
Eventually, the time came for us to walk down to the start area where we were welcomed by a 15-minute warm up that to some of us represented more exercise than we had done in the last year. OK, at this point I should confess to my rigorous pre-event training regime. Without fail for weeks before hand I had committed myself to a nightly routine of large meals and a few beers (or so it felt during the warm up).
Eventually the time came and we lined up, and to the sound of an airhorn, we hit the course. Little did we know then that the course was ready to hit back! A short run to a muddy track and some squelchy shoes led us in to a false sense of security. After this, the course opened out and our team spilt in two, yes, the 'elite' ran off and left the rest of us to fair on our own – you know who you are.
A deceptively short course of only 5 kilometres was littered with obstacles like walls that only had a rope to climb, all sorts of Machiavellian ways to get humans to go over, under and around tyres, and a few cargo nets and tunnels. An amazing team, we all helped each other through all the challenges with either a friendly word of encouragement - or a large shove on the rump to help push us over.
However, by far the biggest challenge on the course were the clay filled mud holes that sucked the very marrow from your soul (and your trainers off your feet).
It was in one of these bogs where I lay submerged to my chest in thick cold, cloying mud and water seeping into places that water really shouldn't seep, when a thought stuck me ... despite how hard this challenge was, I only had an hour or so to endure it. The children with cancer that our team were collecting money for had to endure so much worse. Their challenge might take months and years, and their fatigue would result from courses of chemotherapy and other treatments, making our tiny sacrifice of an hour of our time to go and jump in puddles pale into insignificance.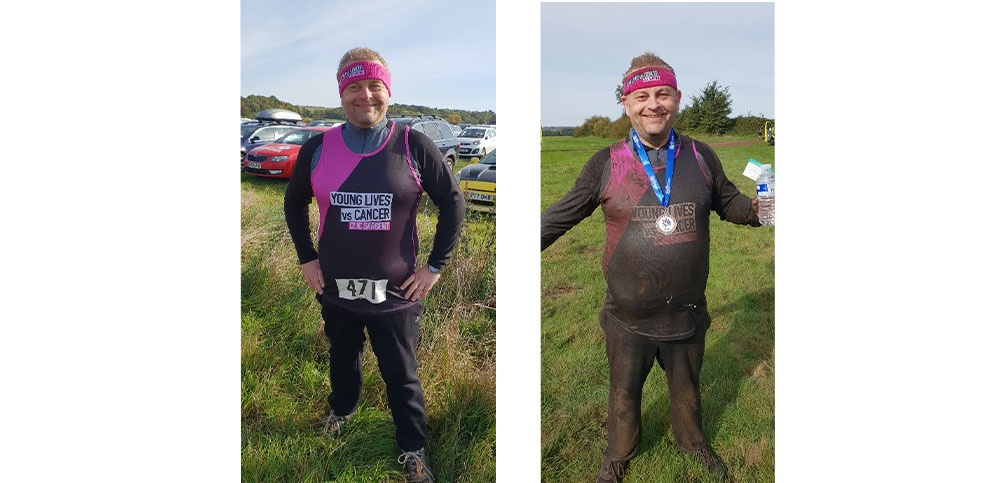 So, if you were there at the event supporting us or taking photos on behalf of Team Twofold I would like to thank you. If you weren't there and want to help an amazing charity that helps both the children with cancer and their families in their time of need, please take a minute to follow this link to via Just Giving on the Twofold Team Donation page and make a donation. Whatever you can afford will be greatly appreciated.
























If you have any questions about our services or products, please complete the form below.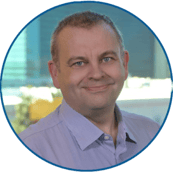 Tim Miller
Director