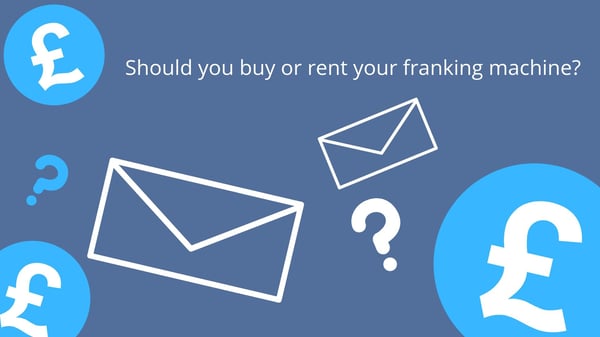 Should you buy or rent your franking machine?
If you're posting mail regularly, even if it's a few items a day, you've probably looked into franked mail to save you money. If you've been sending mail with stamps, or queued up in line at the post office, possibly over several trips a day, you'll know there must be a better way to manage it. But knowing there is a better way doesn't mean you are sure of what that is … and if you've never used a franking machine you'll have a whole heap of questions to ask. One of the questions we are frequently asked is, 'should I buy a franking machine or should I rent it?'
If you've got this far, you probably think you can benefit from a franking machine, but if not, read more about that here. Many companies decide that owning the machine makes things a lot easier and makes it the best option for the long-term cost of the machine, but there are things to consider before you make the jump to ownership or lease of a machine.
How long will you need to use the machine?
If you have a short-term project that needs a high volume of mail processed, you may require a larger machine, and the cost to buy outright would probably not in this case be the right decision. If you have seasonal trends then renting a machine to cope with those demands may be the answer, rather than buy a machine which sits idle for parts of the year.
Initial financial costs
While the lower volume franking machines are priced very competitively, if you need a machine capable of handling higher volumes, the cost can seem daunting as a one-off investment. Here the option to lease a machine gives the freedom to spend budget on other investments – something important especially for start up companies, or where the volumes of mail being handled are unknown.
Customer support
If you have a franking machine on lease, you have your customer service team on hand to answer your questions and order your consumables. Buying your consumables directly from the company who supplied the machine also means your inks will be fully approved, and compatible – reducing the risk of breakdowns. If you have any questions about postage rates, error messages, or machine issues, you'll have a team ready who know you, and your machine.
Maintenance and breakdown cover
If you're renting your machine, it's in the interests of the company who own it to keep it working in peak condition. You'll get repairs and scheduled maintenance checks as part of your lease for the lifetime of the contract, giving you peace of mind that the machine will always be in top shape, and if you need a call out, there won't be a delay in an engineer visit.
Save money on postage rates
The savings you'll make on postage are the same whether you own or rent your machine – and those savings can be substantial – but you may want those savings without the cost of the machine immediately. By renting a franking machine you can start saving on postage costs and use those savings to buy your machine once you have fully assessed the value to the business.
At Twofold Ltd, we sell and lease franking machines and other mailroom equipment, so if you are interested in taking advantage of the financial benefits of franked mail, or mailroom automation, please get in touch.
If you have any questions about mailroom equipment from Twofold, please complete the form below.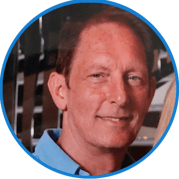 Peter Kiddle
Mailroom Machine Specialist